Land of princesses
Land of princesses
What does it feel your heart when your hopes disappear? When your world it's close to the end? Siurana was the last Muslim stronghold of Catalunya and as the tale says, the last princess, the beautiful Abdelazia, preferred to hug the death before being captured. What had you done? Her beauty, her character and her memories, rest written forever in the landscape of this place.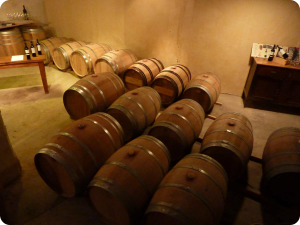 Taste the wines of this land of contrasts.
Hearty stews served steaming hot, made with rabbit, snails, tasty sauces, wild mushrooms and even local mushrooms from the Montsant mountain range. Pure concentrated stock from this little land of omelettes in their own sauce, salt cod and tunafish. Romesco sauces made using local hazelnuts and olive oil. Soups, broths and stews using ingredients from well-stocked larders. All this accompanied always with great wines, intense and strong.
Memories of princesses and warriors
Retrace the leap into the void of princess Abdelazia.